Camping trip to Eleven Mile State Park and Florissant Fossil Beds National Monument with Chris and Codie. See their post here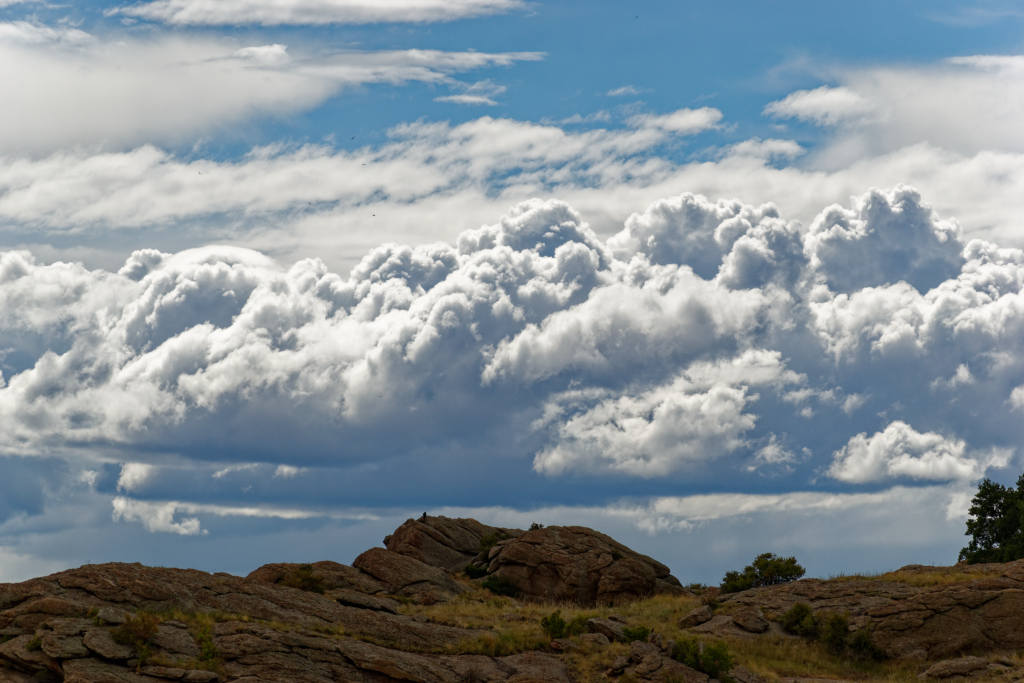 Friday
Drove down and met Chris and Codie at the camp site and ended up just hanging out and enjoying the view.
---
Saturday
Woke up to a pretty sunrise with what looks like nice weather for the day.
Florissant Fossil Beds National Monument
I haven't been to the fossil beds since I was a kid and Chris and Codie haven't been so it was cool to see the massive petrified red wood stumps.
Unfortunately the weather gods decided that it was going to rain that afternoon so we ended up huddled under the awning of the camper trying to stay dry!
---
Sunday
Saturday night we ended up moving my tent under the awning because the seam sealer is getting a little old. A little but of a cloudy morning but eventually it cleared up and we got stuff dried out.